10 Ways To Teach Your Customers To Buy From You by Gerry Moran
When it comes successful social selling and meeting your sales quota, being more like a car mechanic, instead of a car salesman, might be the key to your success. Huh? How are you going to meet your quota if you don't act like the tenacious and famous car salesman, Cal Worthington?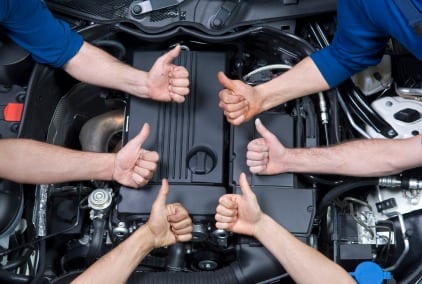 I have purchased over 10 cars in my lifetime and cannot remember any of the names, faces or other details of the people who sold them to me. However, I remember every car mechanic I've ever worked with. I remember each of them because we built a trusting relationship. They taught me and did not sell me. They showed me how to maintain my car and advised me on what to look for when buying a new car. They were my trusted advisor who helped me fix my current problem and frame my future purchase. Wow!
Whether you are selling enterprise software solutions in the cloud or trading show shipping services you can position yourself as a teacher, like my car mechanics, and reap the rewards of being a top seller.
Social Selling Lessons | Be A Teacher Not A Seller
1. Differentiate Yourself From The Sales Sharks. With InsideView reporting that 90% of CEO's do not return cold emails or calls, becoming a trusted advisor and teacher to your customers makes sense. It's the only way to break through to them. Don't 'look' like the typical sales professional and you will separate yourself form the herd of sales sharks.
2. Don't Be All About Making A Deal. Instead of focusing on a small amount of sales, build a large social network people modeled after your customers and their influencers. 75% of B2B decision makers use social media to learn. So, plug into this larger network, to bust your quota.
3. Pass On Valuable Information. Don't use your social media and network channels to promote your solutions. Pass on valuable information, instead, to lead the conversation to you when the time is right to buy. You want to be known for handing out knowledge and not brochures.
4. Associate Yourself With Great Brands. You are the company you keep, so keep good company. Associate yourself with great knowledge brands, like Harvard Business Review, Financial Times and the Wall Street Journal, to build your reputation and brand.
5. Think Outside The Trade-Show Booth. Cast the trade booth sales mentality away and spread your knowledge so people will eventually visit your trade booth when it's time to buy; 73% of customers are willing to engage with you on social media, so get to it!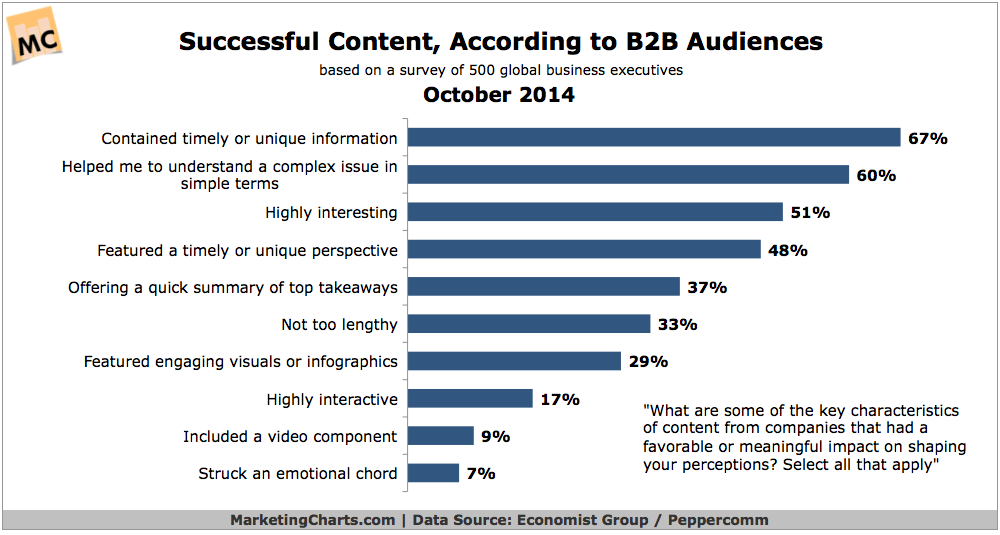 6. Use Social Media To Teach And Not Sell. Selling is best done face-to-face. However, Social Media Today reports B2B buyers look at an average of over 10 digital resources before ever making a purchase. Since customers need to learn before they buy, use this opportunity on social media to connect. Your customers are there whether or not you are.
7. Teach And Connect With Today's Technology. Connect and get on the radar of your customers and potential networks by retweeting, sharing, commenting and favoriting others' content. Intersecting with their learning tools is a great way to build a relationship instead of finding and phoning them from a LinkedIn search. LinkedIn reports 85% of IT Decision Makers use social networks for business, so your future customers are waiting for you to socially engage.
8. Develop Insights. Before you teach and connect with your customers, you need to listen to the customer and their customers. Listening is a great way to prepare for your connections and calls. SirisuDecisions reports 82% B2B decision makers think sales representatives are unprepared for meetings, so this insight-driven approach will help you build the best social selling lesson plan.
9. Tap Into The Ready-made Network. There is an entire social community on LinkedIn, Twitter and blogs, where customers are tapping to learn how to be smarter, more effective, more efficient to make more money. Determine how to tap into this potential, leverage the rules of engagement, and position yourself as a teacher; especially since the Sales Benchmark Index reports reps with 5000+ linked in connections have a 98% chance of attaining quota.
10. Be A Publisher. In addition to curating and passing on the great content to your network, create your own assets on a blog. Blogging is the social selling secret weapon. Hubspot reports that 92% of companies that blog multiple times per day have acquired a customer from their blog, so this strategy seems like a no-brainer!
Do you have another teaching tip to share? If so, please comment below.