Every Good Employer Has These Things For Their Staff
There will come a time when you need to think about hiring some staff for your business. After all, it's the best way to grow your company. And if you want to take on more work from clients, employing staff is a necessity. It can also help to lessen your own load so you can concentrate on other areas of the business. After all, as much as we wish we could do ten things at once, it's easy for things to go wrong when we are multitasking! However, if you want to ensure your employees stay happy at your company, you need to put some important things in place. After all, you don't want your new staff running to another business as they aren't getting treated right with you. You want loyal staff who are happy to stay and build their career at your business. To ensure this happens, here are a few things every good employer has for their staff.
Time
It's so easy to get caught up in your business. After all, when there are tight deadlines to be met, and you are trying to win over new clients, you can get into a bubble. And the outside world often gets ignored while you are so busy. But you do need to make sure that however busy you might be, that you still make time for your employees. Otherwise, they could easily feel taken for granted working for you. And if they are suffering with their heavy workload, or having a poor time with a colleague, they might not feel like they can talk to you. Therefore, they could end up quitting and moving on to a different company. And then you will have lost a good member of staff. So to ensure you are a good employer to your team, you need to make it clear that you always have time to speak to them. Tell them that they can come to you at any time if they are having a problem with the work. If you show that you have time for them, they are bound to stay longer at your company, and have much more respect for you as a boss!
A HR team
While an employee might talk to their supervisor about a work problem, there are some cases they might feel like they can't open up to them. After all, the issue might be with the supervisor. Or it might be a personal issue which needs to be dealt with carefully. And if they have no one to go to, it might lead them to get stressed out in the workplace. In fact, they might end up leaving and going to a different company. Therefore, to ensure you are a good employer, you need to get an HR team on board. After all, it will ensure your employee has a good port of call if they are having any problems. And they will feel more comfortable talking to them about workplace matters. If you go through HR recruitment specialists, you can make sure you get someone with experience who will know how to deal with employee relations. And having an HR employee on board can also help you out when it comes to hiring and firing employees. After all, if you have never had employees before, it can be an overwhelming experience. Therefore, having someone to help you can make it a much easier task to find good, solid employees for your business!
Good company benefits
As much as an employee will start working for you down to the role and pay, they will also look at the company benefits. After all, these are the things which can help make your business stand out as an employer. And it can ensure they want to work for you rather than going with a different company. In fact, if you have a lack of company benefits, you will struggle to get any applications when it comes to looking for new employees. Therefore, it's worth thinking of some good company benefits you can bring to the table. It might be that you offer a bonus scheme for work completed. That will ensure your team work harder to ensure they get a bonus at the end of it. You also might want to offer good training opportunities. At the end of the day, employees want to advance and learn new skills. So if there is training on offer, they are more likely to want to work for your company. Also, make sure you offer things like a Christmas work party and the occasional Friday drinks. It can boost morale and ensure your staff feels like they are having a good experience working for your company!
Flexibility
It used to be the case that you would head to work at 9, have an hour's lunch, and then head home at 5. But now in the modern world, a lot of people want to work flexible hours. After all, it can ensure they can fit their work around everything that is going on in their personal life. They want the opportunity to start early so they can finish earlier in the afternoon. Or even come in later and finish at a later time. So if you just offer set hours without any room for movement, it might leave your staff members unhappy. Therefore, to be a good employer, ensure you allow flexibility for your staff. Allow them to start or finish at whatever time is necessary. At the end of the day, as long as the work gets completed, it's fine to be a bit flexible. And they should reward you by working hard to ensure you can make a success of your business.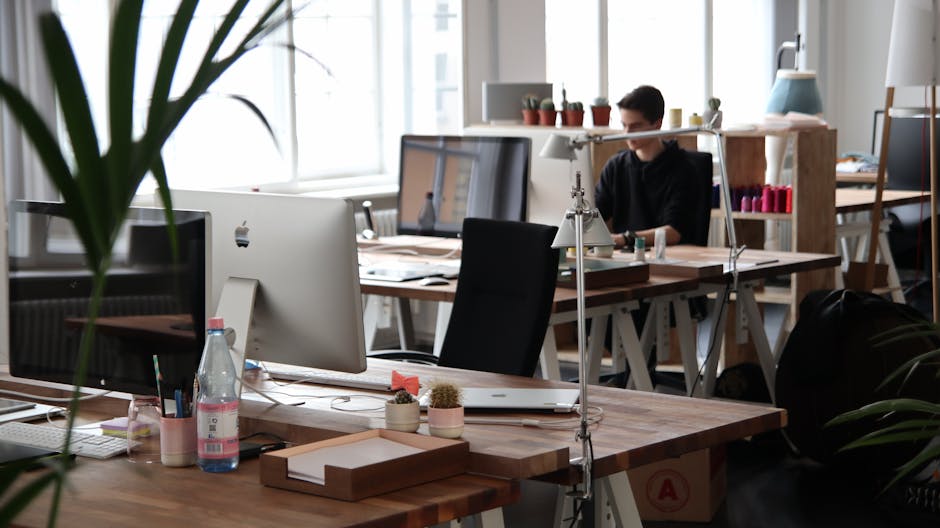 Remember to ensure you have good facilities for your staff. After all, it's going to lead to a low morale if they don't have things like a staff room to chill out at lunch. And if they have rubbish toilets they have to use on a daily basis. Therefore, ensure they have proper facilities to keep your staff happy!